Calshot Activities Centre
Freestyle is 7pm to 9:45pm every Wednesday night. For more details and prices click on the logo link.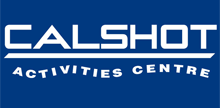 Salomon Grom Camps
Even though the winter has come to an end in most European resorts, the Grom Freeski camps - www.salomongromcamps.co.uk - are still going strong and have loads of new events planned all over the country in the next couple of months. The U.K.'s no. 1 Freeski camps are for skiers of all ages and standards who want to learn freestyle skiing from the top British pros's which include James Woods aka Woodsy, Andy Bennett, Becky Hammond, Paddy Graham, Charlie Smith, Pat Sharples and many more. The camps have been going for over 3 years now and some of the biggest names in skiing have come from the Grom camps. The coaches reward the hardest working and most improved skiers with prizes at the end of each camp and there are also special prizes for best tricks. For dates and bookings, click on the logo.

Moguls Training, Manchester
Monthly moguls training sessions are available on selected dates at Chill Factor, Manchester. For dates and details, see the link.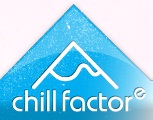 Water Ramp
For those of you that are wanting to perfect the tricks you have performed on trampolines to progress this onto snow, the water ramp is the bext step. As there is no water ramp facility in the UK the one in Czech is the next best option. For dates and bookings, click on the logo.

General Progression...
Above you will find details of the regular training sessions that happen at slopes around the UK. You would be encouraged to take part in the ones close to where you live. Once you are taking part in these sessions on a regular basis and wish to take things to the next level there are training camps and sessions that take place. Within the UK you will find the Grom camps (see details above) for Park & Pipe. Moving on from this there are training camps that take place in Saas Fee during summer for Park & Pipe as well as moguls. There are also training possibilities for aerials on water ramps around Europe and the US during summer. Depending on your level after doing these activities you should then be in a position of taking part in the various competitions that are mentioned on this web site (you would also be encouraged to subscribe to the e-mail notifications, see bottom left). Depending on your results you should be aiming for the England (or equivalent) development or maybe B Squad. Should you want to step up the game then there a much longer training camps that take place over the summer. Typical ones are 4 weeks long for Park & Pipe in Saas Fee and 6 weeks for moguls in Whistler. Water ramp training takes places in Park City for those progressing in aerials. The logical progression from here is to be of a level suitable for the England A squad and be at a level ready to take part in FIS B level events. Progression from this level to the top level and entry into the British Teams is best discussed on a one to one basis. By this time you would know all the relevant contacts. We have deliberately not placed links to the training camps mentioned above as we do not directly run them and specific details do change from time to time. However, if you look at the contact us section to the left you will find relevant contacts you can e-mail for the latest information relevant to your situation. There are also details of the relevant selection criteria for the licences and squad membership given there.